December through February is an awesome time to be in the Mattamuskeet Wildlife Refuge in Hyde County, North Carolina where more than 200,000 Tundra swan, Snow geese, Canada geese and 22 species of duck winter on the refuge every year. The refuge borders the Pamlico Sound on our coast and just west of the Outer Banks.

To start out our 2018, my wife Jacqui and I drove, hiked and photographed our way through the refuge primarily to photograph the Tundra swan. The 3-mile long gravel entrance road to the refuge headquarters and the 5-mile long Refuge Drive offer great views and a lot of opportunities to observe and photograph. https://www.fws.gov/refuge/mattamuskeet/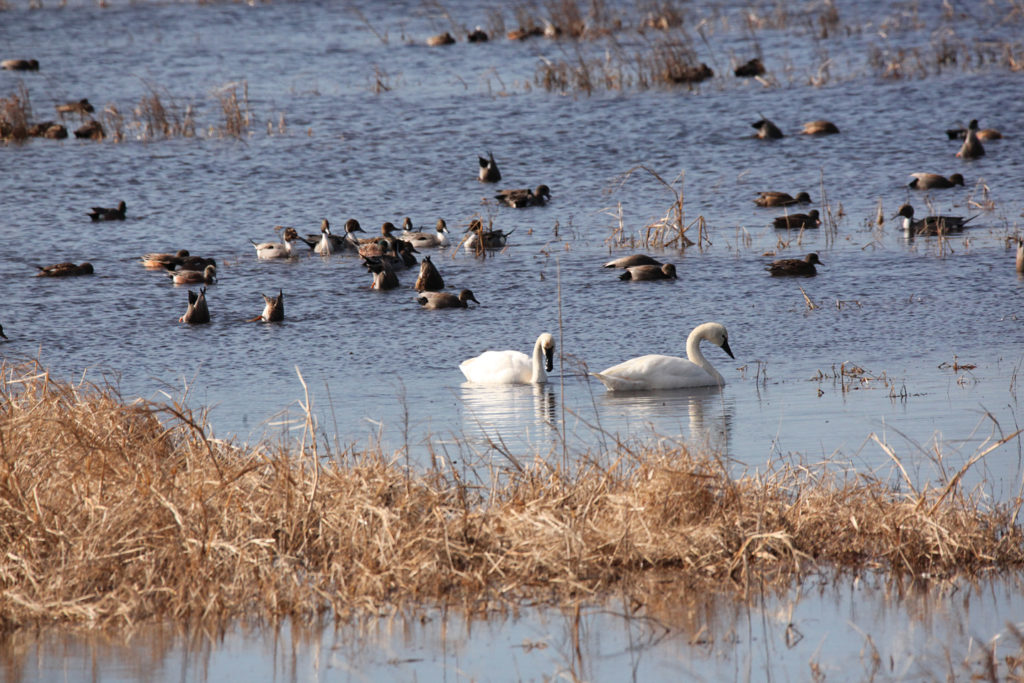 A variety of wildlife can be seen along this drive, as well as on the wide hiking trails that lead to man-made wetland impoundments that at times can be filled with hundreds of Tundras and thousands of duck in a variety species. These impoundments border the southern shore of Lake Mattamuskeet – at 40,000 acres, North Carolina's largest natural lake.

We observed Tundra swan, pintails, shovlers, widgeon, canvasback, green-winged teal, gadwall, Canada geese, and a ton of coots.

We saw bald eagle, blue heron, great white egrets, white ibis, terns and nutrias and deer. I photographed this bald eagle and nutria right off the Refuge Drive.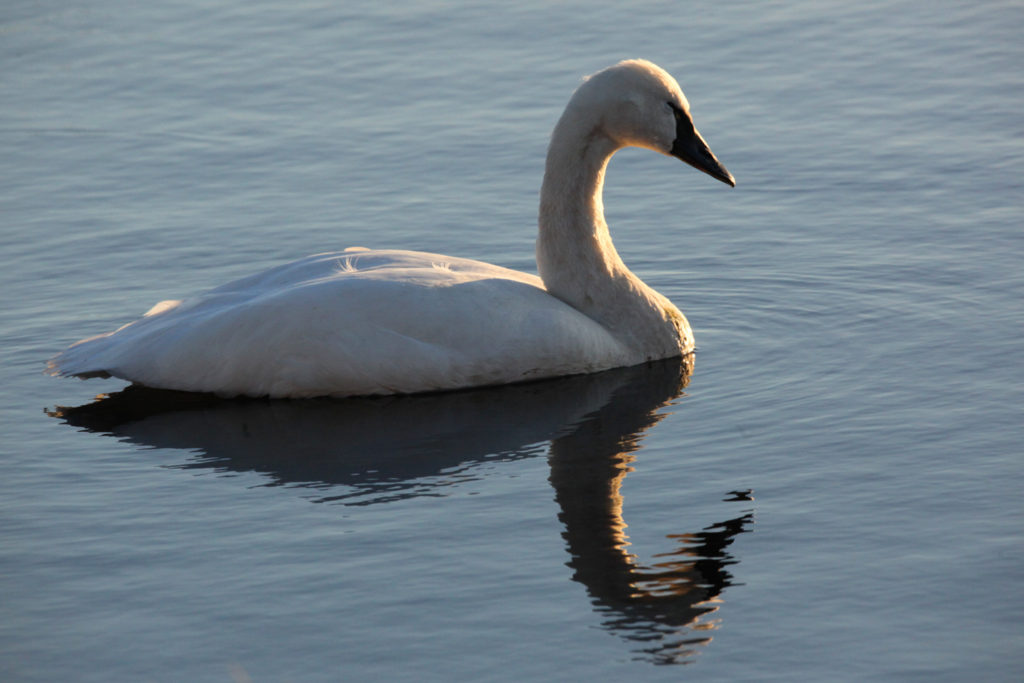 Some cool Tundra swan facts: The average life span of Tundra Swan in the wild is 10 years but can live up to 20 years. Some Tundra weigh in at 24 lbs – that's a lot of bird to get off the ground even with a 5 ft wing span.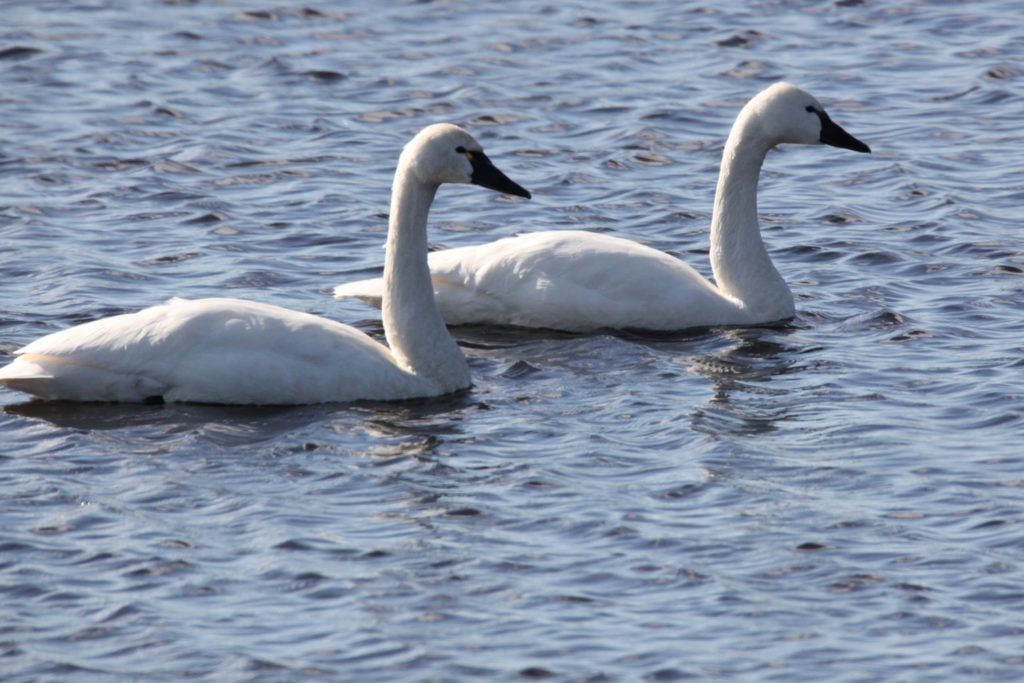 Tundra Swan pair for life, and should one partner die before the other, the surviving bird often will not mate again for some years, or even for its entire life. Young Tundra Swans remain with their parents until their arrival back on the breeding grounds the following year, and they can be identified by their dark gray necks and heads.

Tundra Swan have an Eastern and Western population and the Eastern Tundra Swan population fly some 3,725 miles round-trip between their breeding and nesting grounds on Arctic tundra and their favorite wintering grounds in North Carolina.
If you live north of our state, you still have opportunity to see Tundra swan during the winter months. While a large percent of the Eastern Tundra swan population, 65-75 thousand, migrate to northeastern North Carolina, about 25 thousand winter in Pennsylvania, Maryland, Delaware, Virginia, and New Jersey.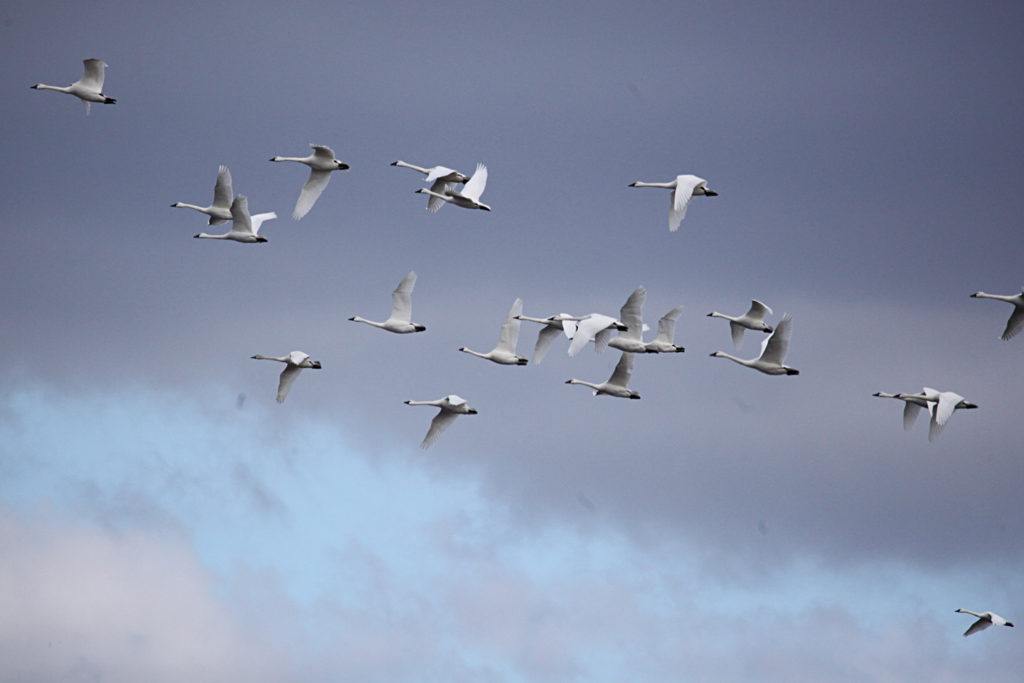 To see these enormous flocks lift up off the lake into the air is pretty special and the sound of that many birds is really an unforgettable experience.
I've been fortunate to see these birds in Montana and North Carolina and have painted a few paintings of Tundra Swan from my visits to MattamuSkeet that are available and included in my North Carolina Collection. https://markslawsonart.com/collections/