My very first blog will be to show the value fieldwork, observing and documenting animal behavior and taking on the challenge of ensuring an understanding of habitat, the influences of weather and environment have on animals. I'll share some photos of my work in progress and show how the mood of the scene and the behavior and movement of the subject influenced my composition and design.
One of the biggest obstacles for creating a unique and engaging wildlife painting is getting out and experiencing wildlife and bringing that memory and firsthand experience out in your art. Fieldwork is where the best ideas surface and firsthand experiences are essential. I hope you'll enjoy and I hope this will inspire your imagination.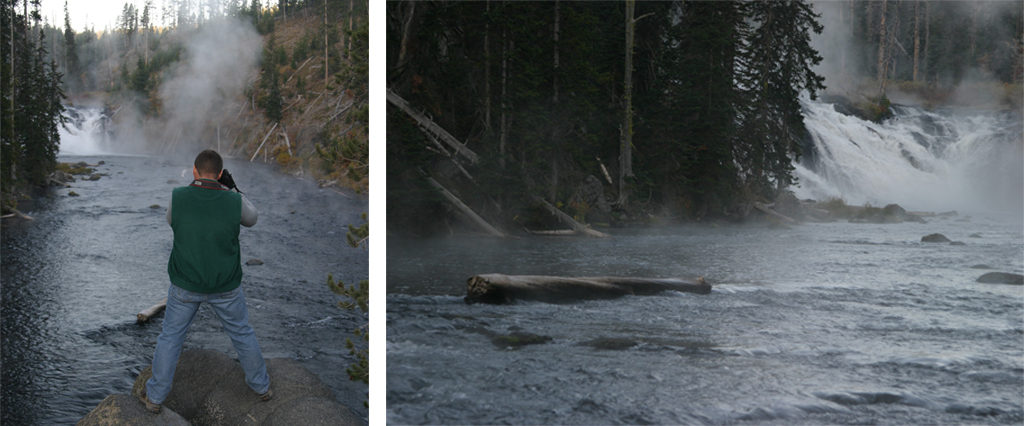 Many of my reference trips have taken me to our National Parks and remote areas of Montana and Wyoming. I photographed various angles of view of this waterfall on a brisk morning in Yellowstone and the fog and mist from the falls inspired a dramatic and dominant subject—which to me required just the right Grizzly Bear.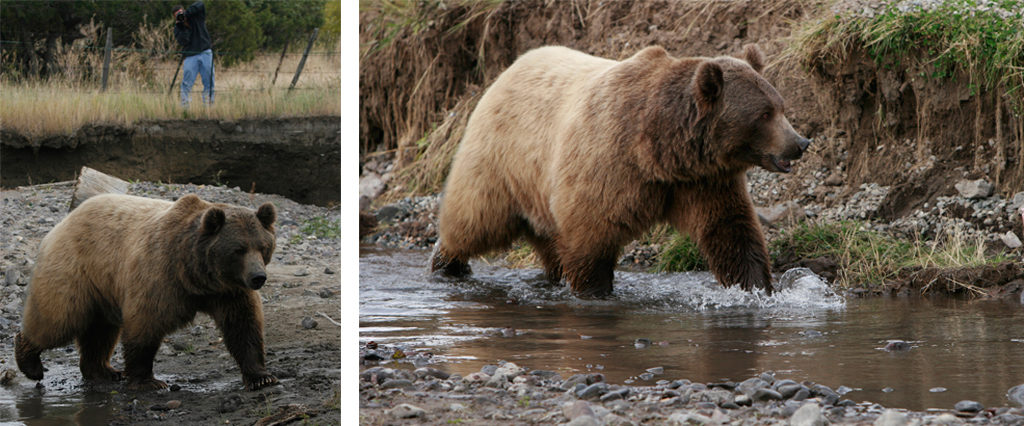 This was an incredibly unique and controlled photo opportunity that put me in a position to observe and photograph a special 980 lb Grizzly doing whatever he wanted on his owner's private land in Montana.

This bear was born in captivity and raised with a unique and special bond with his owner and taught to keep a respectful distance from the camera man. The bear determines just what respectful is. I photographed over 1,750 images of this incredible Grizzly, including 8 sequences of him running through a wild stream.