It was a black bear summer for me this year! One of my early paintings selected for the North Carolina Wildlife Calendar was of a Black Bear on a mountain stream. I chose the Davidson River in the Pisgah National Forest near Brevard, NC as my scene, and I have always had hope for a black bear sighting or the chance to photograph a black bear each time I've fished, hiked and camped in the wilderness areas of North Carolina.
I've only photographed a handful of black bear in the wild – most all out west in Glacier and Yellowstone National Parks. And only a few this past fall in the Smoky Mountains. That is until this past August.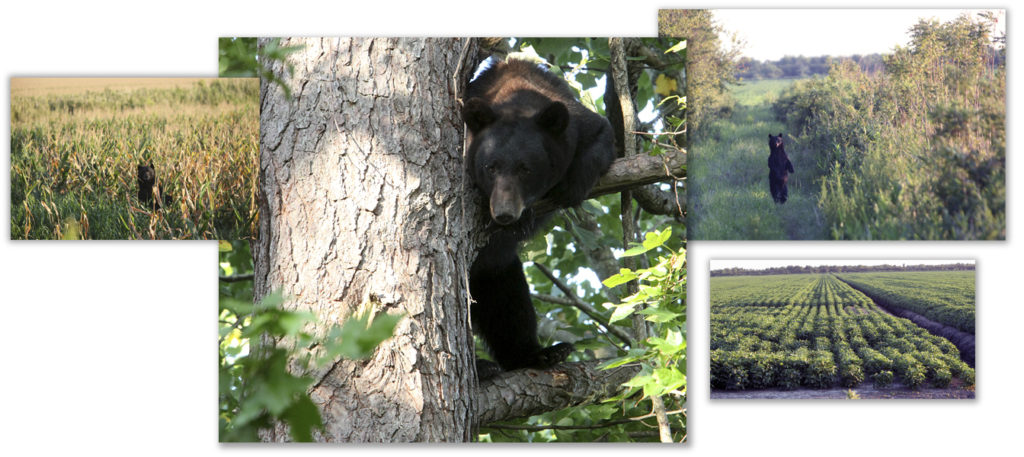 Many of us in North Carolina think of the mountainous terrain of our western counties when we think of black bear. But there are a variety of reasons why our eastern counties have some of the highest black bear densities in the eastern US – one of them is simply good eating. I photographed these black bear near the Mattamuskeet Wildlife Refuge, which is surrounded by rich agriculture.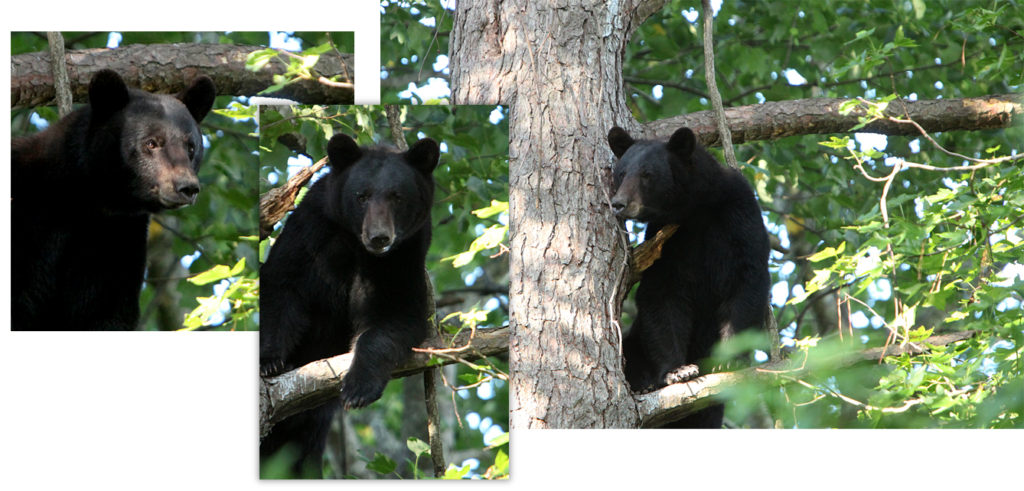 While we sighted over 30 bear in one day in a 4 hour period, I had the very fortunate opportunity to photograph a handful of bear including this mother and cubs. The mother was about 10 feet off the ground in a tree near her cubs. The cubs were taking in the view from high up in another tree they had all to themselves.

Check out some of my incredible reference photos in my "Fieldwork: Minnesota Black Bear" posting of my August trip to Orr, Minnesota.